It's Monday, and it's time for a book review.
I've already talked about
Austenland
several times, but it's time for an official review by Deborah.
It's the story of a thirty-something single woman who has obsessed for years over
Pride and Prejudice
, especially the BBC movie version starring Colin Firth. Her great-aunt dies, leaving her an all-expense paid vacation to a resort in England.
Upon her arrival, she steps into her own Jane Austen novel. The resort is designed to be just like Regency-era England, including dress, food and gentlemen!
Shannon Hale is a quirky writer, and I absolutely love her style. I read this book in one day, because I couldn't put it down. Sadly, I didn't get anything else accomplished that day, but that's okay!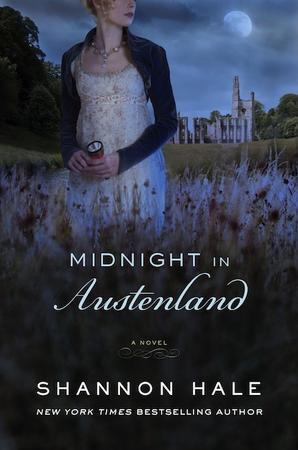 Readers are leaders! Or something.
So, go read this book!
After you read it, you'll be pleased to discover (though you are discovering it right now) that there is a sequel in the making! January 2012 is the tentative release date.
Finally, I will say this about Shannon Hale. I've enjoyed all her books, and I've read five of the nine published. That's a good enough sample to know I love her writing.
I trust her as an author.
It's nice to find an author whose work you enjoy reading. Wait, I'm having
deja vu
. There are just so many good authors out there!